News & Resources
All on board for Flood Expo 2018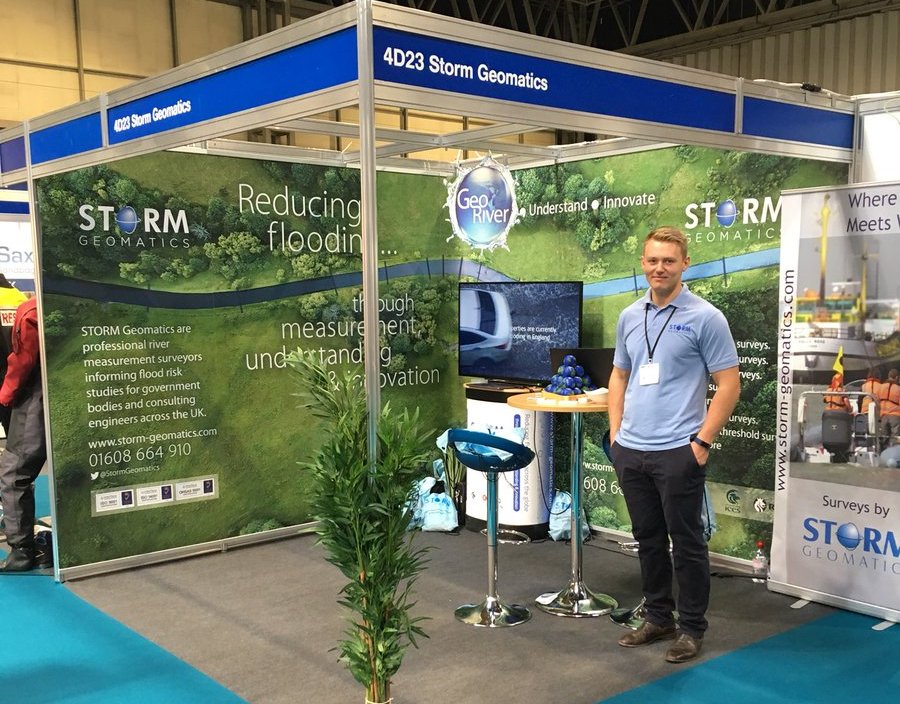 On 12th /13th September Storm Geomatics exhibited at stand 4D23 at Flood Expo in the NEC, Birmingham. The stand attracted attention from a wide variety of professionals in the business of reducing flooding. Managing Director Mike Hopkins reflected on the exhibition saying "This is the first time we have exhibited at this event and it was great to speak to people who are very close to the flood management profession. It gives our company a better understanding of the overall flooding issues and has resulted in new ideas from our team on how we can help the cause". Mike is keen to try new techniques of measurement and presentation of geospatial data to improve the efficiency and quality of decision making in the flood related issues.
In Storms Bristol office there have been purchases of two new 4×4 vehicles to add more capacity and flexibility to their growing team. By having 4×4 vehicles it enables the surveyors to get to some of the more remote areas on a river down tracks which a normal car couldn't pass. This provides efficiencies in the surveyor's workflow enabling the teams to capture more data and stay competitive.
September also saw another batch of surveyors head off for their 3 yearly upgrades on RYA First Aid course.[nbsp] This covers all usual first aid subjects but focuses on water related aid including the drowning protocol, cold shock and hypothermia from immersion and/or exposure, seasickness and dehydration.[nbsp] This course is Maritime and Coastguard Agency approved.[nbsp] As our Health [&] safety motto says:[nbsp] Safety First – Data Later!