Get on the right path
At Storm we will find the right path for you to flourish in your surveying career. There are a variety of training processes and it depends on each individual as to the best pathway for them.
Develop & grow
You will get the right balance of training and experience to confidently take on more responsibilities and grow with the company at a rate that suits you.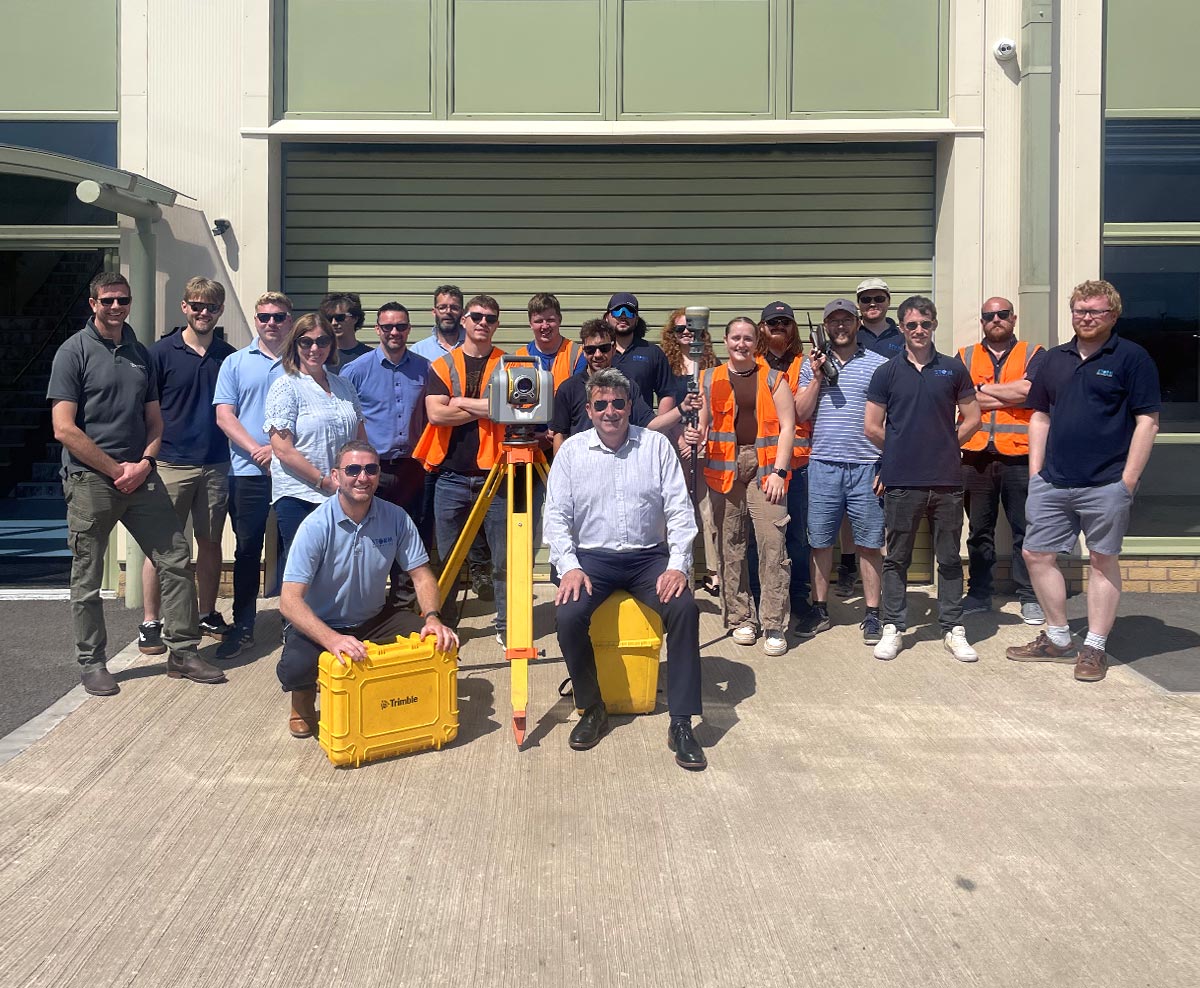 Why Work at Storm?
Top end of salary scale for the industry.
Fully paid overtime.
Flexible working practices.
Company phone.
Company (EV) vehicle (if applicable to role).
Quarterly bonus (if thresholds met).
Workplace pension
Overnight inconvenience allowance.
Comprehensive structured professional development.
Mentoring and training to gain professional qualifications.
Join a team who are passionate about improving the environment.
Rewarding company events and outings.
Geospatial Apprenticeships available - Level 3 & 6.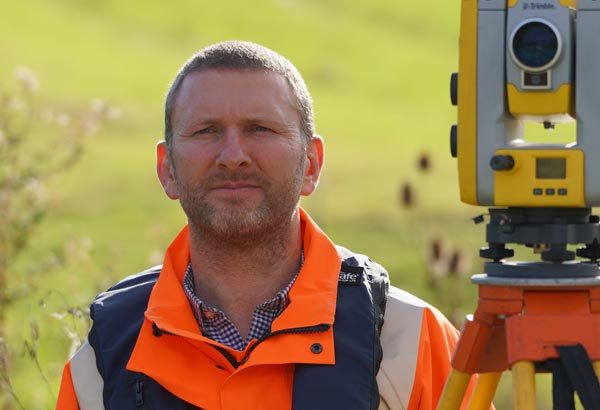 1. Vocational Pathway
Anthony Pritchard - MCInstCES AssocRICS
Technical Director & Co Owner
Where did your journey into the survey profession journey begin?
I left school after completing my A-Levels but had no idea what I wanted to do.
I grew up on a farm and then worked on various farms during my spare time whilst at school. I loved playing sport and being outdoors and the thought of an office job just terrified me however I also didn't want a job where I was outside 100% of the time. I was in my early twenties when I discovered land surveying.
What was your post school education?
Upon starting as a trainee surveyor I was enrolled at the Survey School in Worcester. The school was a newly formed school set up specifically for those requiring vocational training at a time when entry into the profession was limited to only a few routes.
How did your career progression develop?
I began as a trainee surveyor and upon completion of my training at the Survey School was promoted to Surveyor. A couple of years later I was promoted to Senior Surveyor where I was taking on large and complex projects managing multiple teams and resources.
About 6 years after starting my career as a surveyor a colleague and I set up Storm Geomatics and that is where I have been working for the last 16 years.
How does your typical day look?
I start by reviewing my emails and calendar to ensure I am prepared for any upcoming meetings. I have a weekly planner which I use to make sure I complete tasks on my various job roles which include the development of our GeoRiver® software and the company training scheme. I may have to complete a quote or offer a technical opinion on a project, but I try to stick to my scheduled tasks. I am also involved in company development and innovation.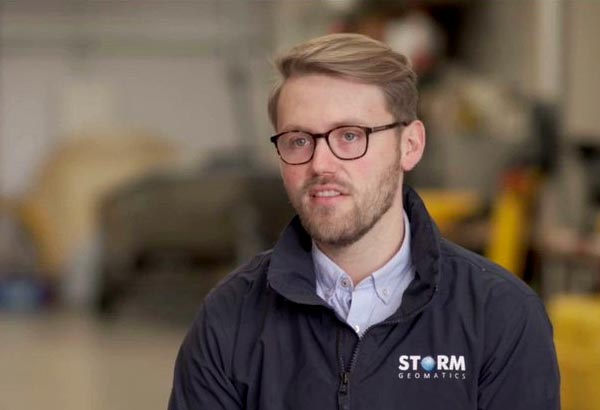 2. Related Degree
Toby Moyse - MCInstCES BSc
Tender Manager
Where did your journey into the survey profession journey begin?
I began my career as a Trainee Land Surveyor with Storm Geomatics in October 2016, after spending a year working in rural estate management.
What was your post school education?
I gained a Bsc(Hons) Rural Land Management Degree (RICS accredited) from The Royal Agricultural University, Cirencester.
How did your career progression develop?
In February 2018 I was promoted to Land Surveyor. To conduct and manage various topographic and bathymetric surveys. Using various tools and methodologies such as: Total station, GNSS equipment, Single Beam Echo Sounder, Ground Penetrating Radar. Processing the survey data in a variety of software packages including Trimble Business Centre, AutoCAD, QGIS, Storm GeoRiver.
In February 2021 I attained full membership of the Chartered Institution of Civl Engineering Surveyors. Shortly afterwards I was promoted to Senior Surveyor. Leading larger, more technical survey projects I was responsible for a team of surveyors and trainees.
A further promotion opportunity in March 2022 resulted in my current role as Tender Manager. I am responsible for all projects tender proposals and ensuring Storm keep a full order book.
How does your typical day look?
A typical day will start with a call from a prospective client who is looking for a geospatial contactor to undertake topographic or bathymetric surveys; after discussing the requirements I will be sent formal specifications. I will then spend my time investigating the project - this involved quantifying the work involved and planning a safe system of working on a site-specific level. Once complete, I will compile the information into a detailed survey proposal along with a tentative programme of works. Once awarded, the live project is handed over to our survey manger, Ross, to oversee. Throughout the day, I also enjoy offering support to junior staff either in the office or advising on site work via telephone or video call.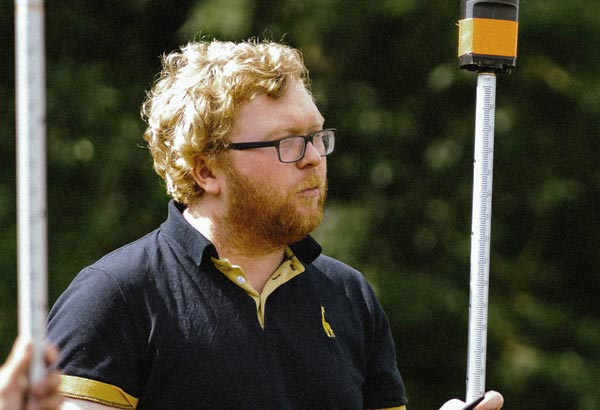 3. Non Related Degree
Laurence Washbrook - TCInstCES BSc
Senior Surveyor
Where did your journey into the survey profession begin?
I began my survey career at Storm Geomatics in March 2018 as a trainee surveyor.
What was you post school education?
Having secured solid grades in my A Levels Biology, Chemistry and Physics I went on to study a BSc in Cell Biology at Lancaster University.
How did your career progression develop?
I was a trainee surveyor from March 2018 to September 2019, during this time I progressed my knowledge in Channel and Topographic Surveys.
From September 2019 I became a surveyor and worked on gaining technical membership of The Chartered institute of Civil Engineering Surveyors under the Hydrographic Specialist competencies. Which I was successfully awarded in April 2022. I now lead projects that are more technically demanding, and I am part of the Storm Geoswath team conducting both single and multibeam bathymetric surveys.
How does your typical day look?
My time is split roughly 50:50 between time out on site collecting data, and in the office processing and delivering the final products to the client.
On site I will usually be accompanied by a trainee or junior surveyor and will spend time teaching them about the work we do and share best practises for collecting the necessary data in an efficient manner. We get to travel all over the country and we get to see some fantastic places.
Office processing takes place after my time on site; and involves the processing of the raw data into which ever format the client desires. This time is also used to show trainee's how we use the data collected on site, and how we are able to present and deliver it to our clients.