News & Resources
Wilford Toll Bridge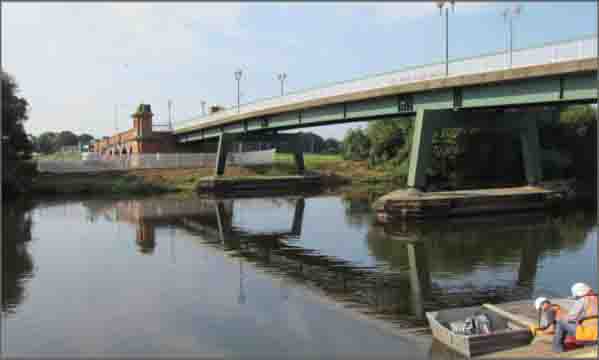 Wilford Toll bridge crosses the River Trent at Wilford, near Nottingham. The bridge is no longer used for traffic – only pedestrians. The bridge was originally built in 1864 to replace a ferry which had a history of disaters – the worst one in 1784 when the overcrowded ferry capsized in a gale and six of its passengers drowned. The bridge is to be widened to carry the Nottingham Express Transit (NET) which is a network of tramlines across the city. Our surveyors were asked to carry out a bed level survey under the bridge before construction starts and then another one at the completion of the bridge. We wish the construction company a "successful widening" and look forward to returning to the bridge in the spring 2013.
Our surveyors have been carrying out a large amount of work on the railways recently. One project was at Morely tunnel which was built in 1848 to complete the rail link between Yorkshire and Lancashire. The tunnel is 3950m long and took 2000 men and 350 horses to complete. Our surveyors were working at the south portal of the tunnel capturing embankment levels, cess levels and drainage details in a project that will solve the problems of the line flooding. The survey was completed in a day with safety staff and vegetation cutting teams helping the surveyors reach their goal safely and efficiently.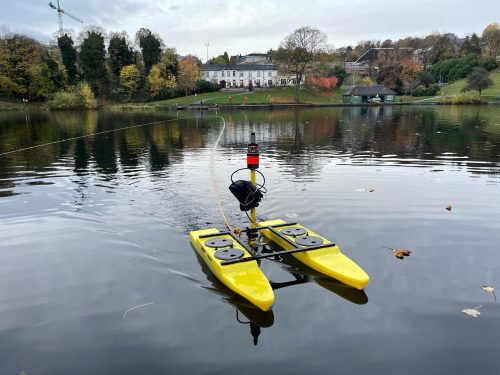 Storm have continued with a full order book throughout November with new survey methods being tested at their training...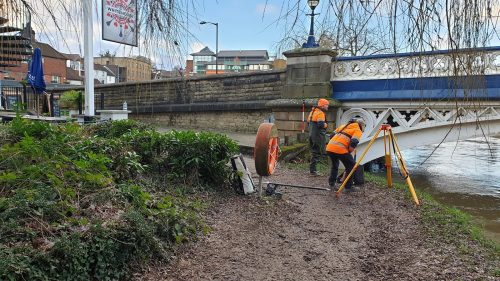 The R[&]D team working on the Civtech 7.1 Challenge "How can technology locate beaver burrows and assess their risk...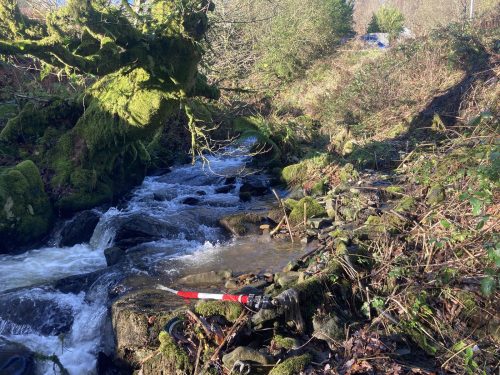 Storm's collaboration with JBA Consulting took the team to Scotland to run site trials for the CivTech Accelerator challenge.