News & Resources
Birdland, Bourton-on-the-Water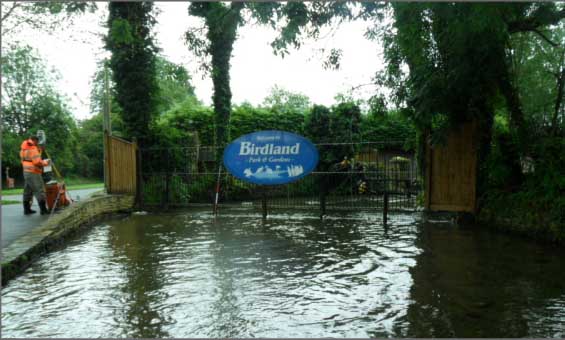 Birdland in the lovely Bourton-on-the-Water in Gloucestershire was within the scope to survey the River Windrush that flows through the town. It made for a few interesting days as the survey team worked through the famous attraction – birds were seen on the Windrush that have never been seen before on our British watercourses! The river provides an ideal habitat for some of the wading birds and river birds within Birdland. This project was also the first project that our new trainee surveyor Steve Drew experienced. It doesn't get much better than that Steve! Welcome aboard!
Storm Geomatics are being asked more and more to survey still waters to create 3D models of the geometry of the bed. The surveys can be used for a variety of reasons such as volume surveys, silt surveys or in order to plan leisure activities. Our most recent survey this month was undertaken on Haysden Water which is a recreational lake owned by the council. Plans and cross sections of the lake will be used to better organise the recreational activities that the lake is used for such as fishing and boating.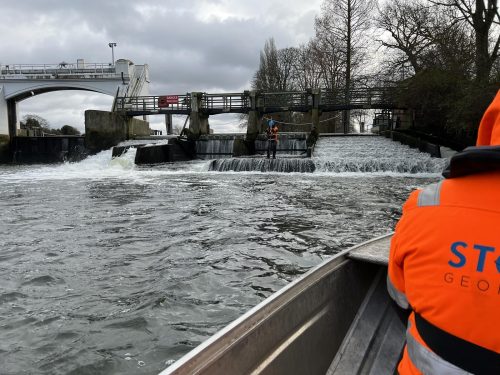 2022 began in earnest for Storm Geomatics deploying teams far and wide around the UK.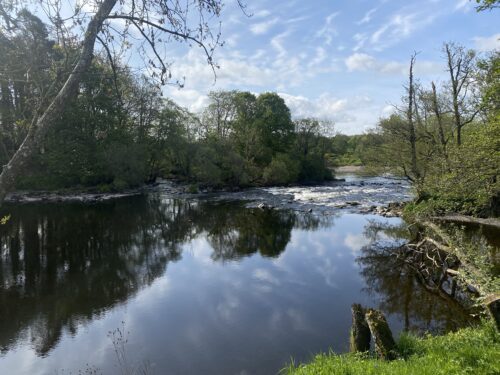 The annual Geo-business conference rolled around again this May and as always, the Storm Geomatics team made a strong...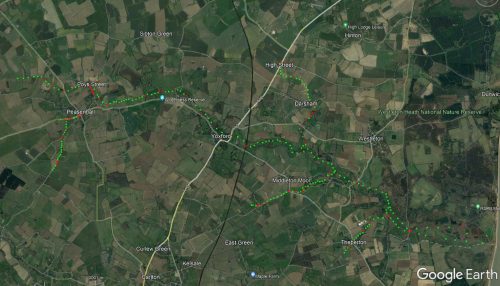 What role do land surveyors have to play in slowing down the climate crisis? A question Mike Hopkins, Managing...