News & Resources
Watercourses
Survey teams have carried out surveys on just about most types of waterways and associated structures this month. With their well kitted out teams and vast experience in watercourse surveys, the client can be assured of a good value survey on time and within budget.
The photo on the right shows a surveyor in action on the Hinksey Stream, he is fastened onto a safety rope whilst surveying the outline of a concrete wing wall. This survey was used to present a deformation survey for the client who needs to ensure the weir is structurally sound.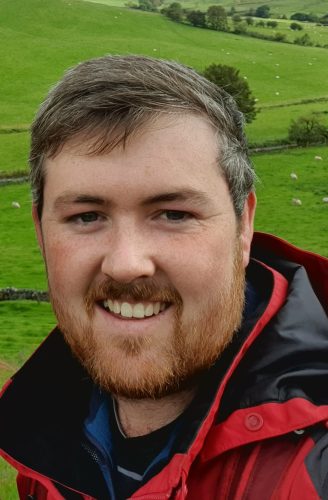 Mark McCafferty MCInstCES, Senior Surveyor, has recently been promoted to the Storm management team.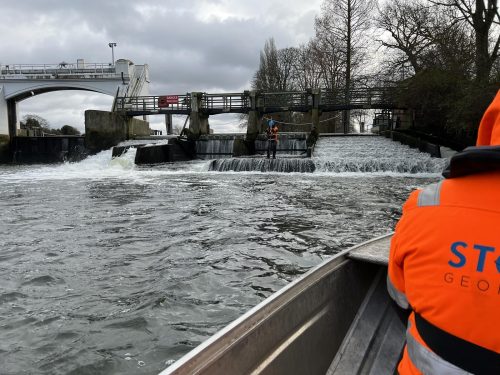 2022 began in earnest for Storm Geomatics deploying teams far and wide around the UK.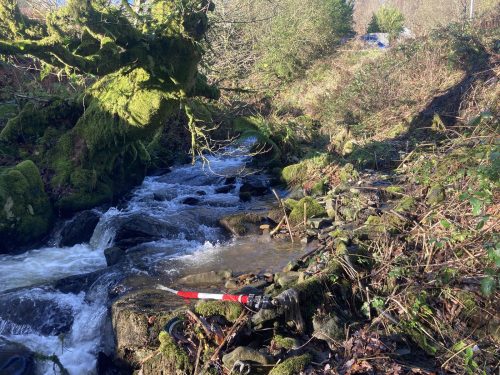 Storm's collaboration with JBA Consulting took the team to Scotland to run site trials for the CivTech Accelerator challenge.