News & Resources
Over 5700 Levels Over 90 Hectares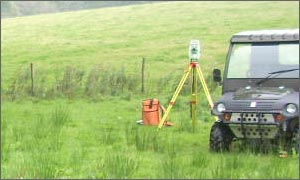 Storm Geomatics took over 5700 levels over 90 hectares using an all terrain vehicle kitted out with Moving RTK GPS. The 15m grid of levels was captured on The North Wyke Research Facility, Okehampton, Devon. Ditch levels were also surveyed on foot using robotic total stations and pole mounted RTK GPS. The survey was part of a project to better understand the drainage situation at the grassland research station.
Surveyors captured position and height data at 30 borehole locations across the City of Birmingham. A GPS network loop was computed across the observed route and information packs for each borehole were delivered. These measurements are part of a project to better assess the ground water levels across the Birmingham area.
Heavy rains caused devestating floods in Morpeth and the surrounding area. Surveyors mobilised quickly to capture levels in order to ascertain the peak flood data. Lessons can be learnt from real flood events and data about the event is useful to calibrate existing river models.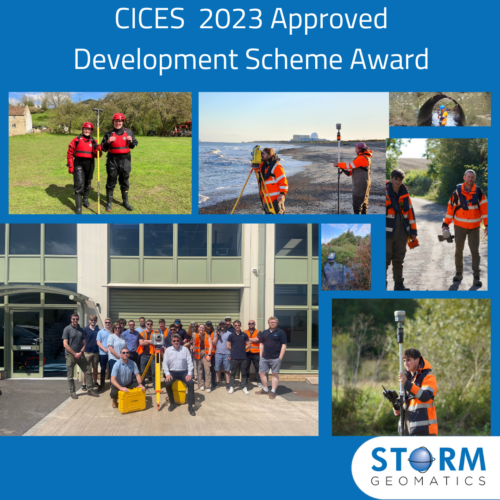 In late June Storm were delighted to receive notice from The Chartered Institute of Civil Engineering Surveyors that they...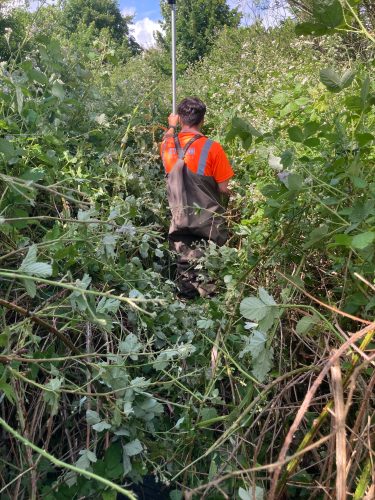 Mid-summer can be a challenging time for Storm's surveying teams as vegetation reaches it's peak.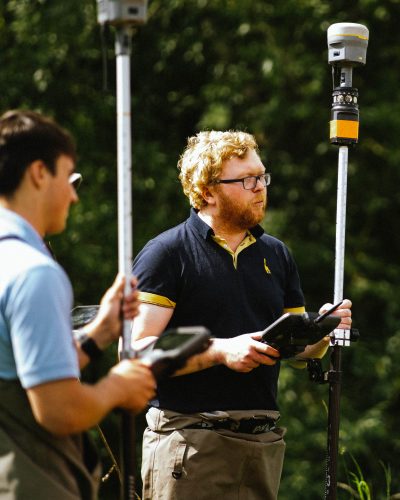 Storm Geomatics bedrock of business are four cornerstones: these are reinforced in the day-to-day activities of every Storm employee.