News & Resources
Which RPAS will win Storm's Investment?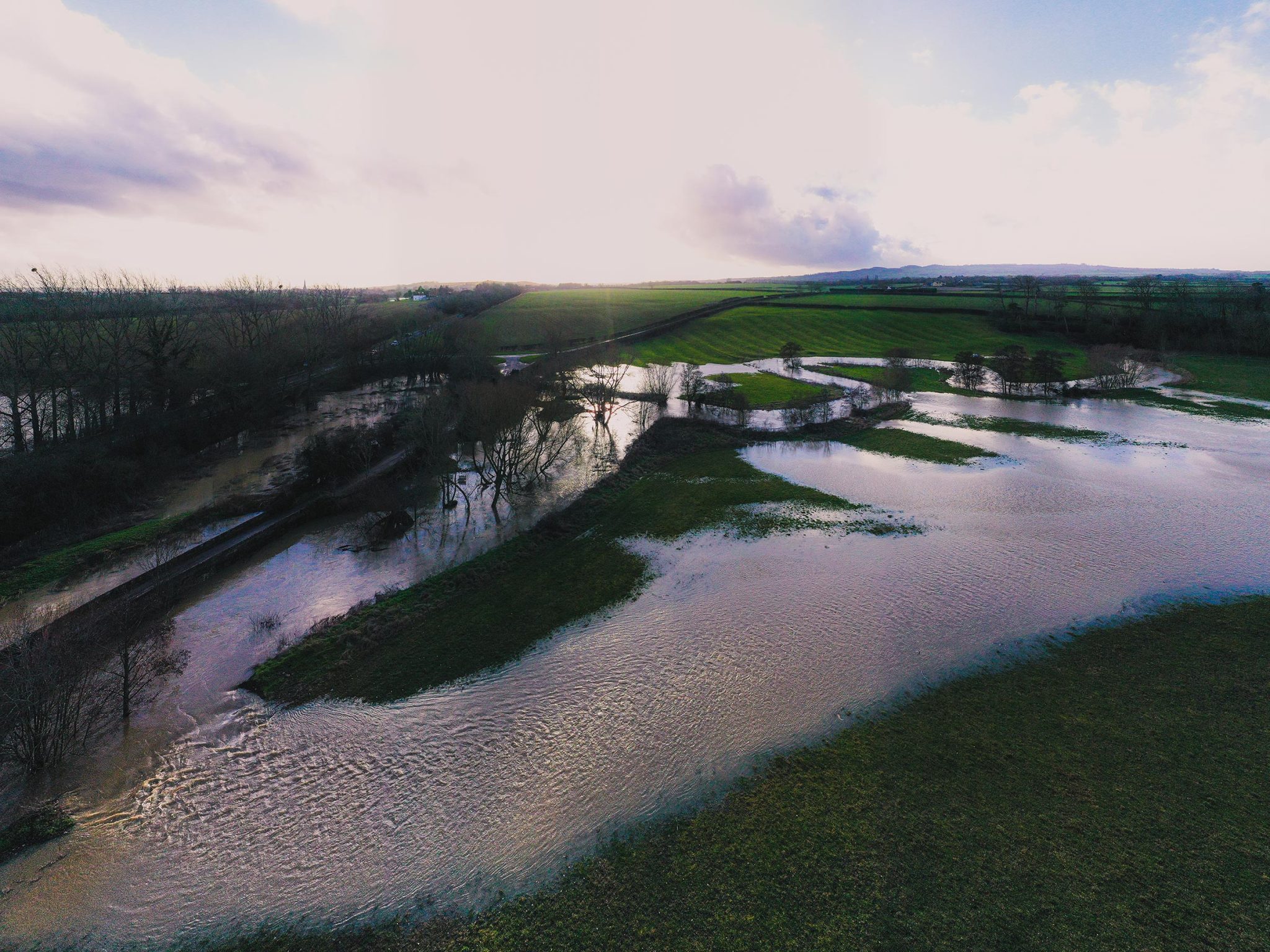 It is intended that Storm are to expand their RPAS (Remotely Piloted Aircraft System) capabilities and their specialist team spent April trialling various lidar and photographic sensors from a RPAS. The team at Storm are currently analysing which lidar sensor can consistently penetrate small gaps through tree canopies. From the field tests conducted in Storm Wildlife's Halford Flood Meadow it became evident that only top end lidar sensors could capture ground levels through the dense spring foliage. When analysis is completed, Storm can then invest in the winning sensor. Do watch our future news for developments in this extension of Storm's portfolio.
Taking advantage of extra daylight hours was a bonus for Storm's surveyors as they deployed across the UK to survey a diverse range of projects during April.
Storm's long-standing client JBA Consulting commissioned a substantial river channel survey in April. JBA consulting required the data of the river Stour and its tributaries in Dorset to enable the development of a new 1D-2D flood model. The survey consisted of 381 cross sections 41 of which were check sections to previous surveys from 2008, 2012 and 2019. The teams surveyed six gauging stations and 150 metres of bank levels.
To hit the deadline required by our client, four teams deployed for four weeks. Each team tasked with completing one of the main water courses of the project and its tributaries. Heavy rain and snowfall saw the river rise to unsafe levels. Logistical thinking kept the teams productive and safe in areas of the project that had lower river levels.
With the imminent release of GeoRiver® version 1.5.6 a webinar hosted by Anthony Pritchard was delivered to an audience in April. This focused on GeoRiver®'s ability to process all types of linear feature. If you missed the webinar, you can still watch it here view the webinar.
This version offers new functionalities such as a brand-new export Innovyze ICM format. A feature to create exports for ICM Innovyze, an alternative modelling software. Additionally, incoming/outgoing Pipe Configuration Tool has been implemented to configure all & outgoing pipes, users can set the invert or soffit as default and assign the pipe to the hand-measured figure given in the annotations.
In mid May the UK geospatial community come together at the UK's leading Geospatial conference and exhibition GeoBusiness. Many of the team from Storm Geomatics will be in attendance on both days and are looking forward to meeting up with old and new friends. Please do message us via any of our social media channels if you would like to meet up with one of the team.
Also, look out for the GeoRiver workshop at the Tuflow conference in Bristol on Thursday 25th May – "An effectual process to create and check Tuflow height/width tables."
Our social media channels are always buzzing with the wet n wild adventures of Storm surveying teams. You can follow us on @stormgeomatics @stormGeomatics @Storm Geomatics.