News & Resources
What was the "buzz" at Geobusiness 2023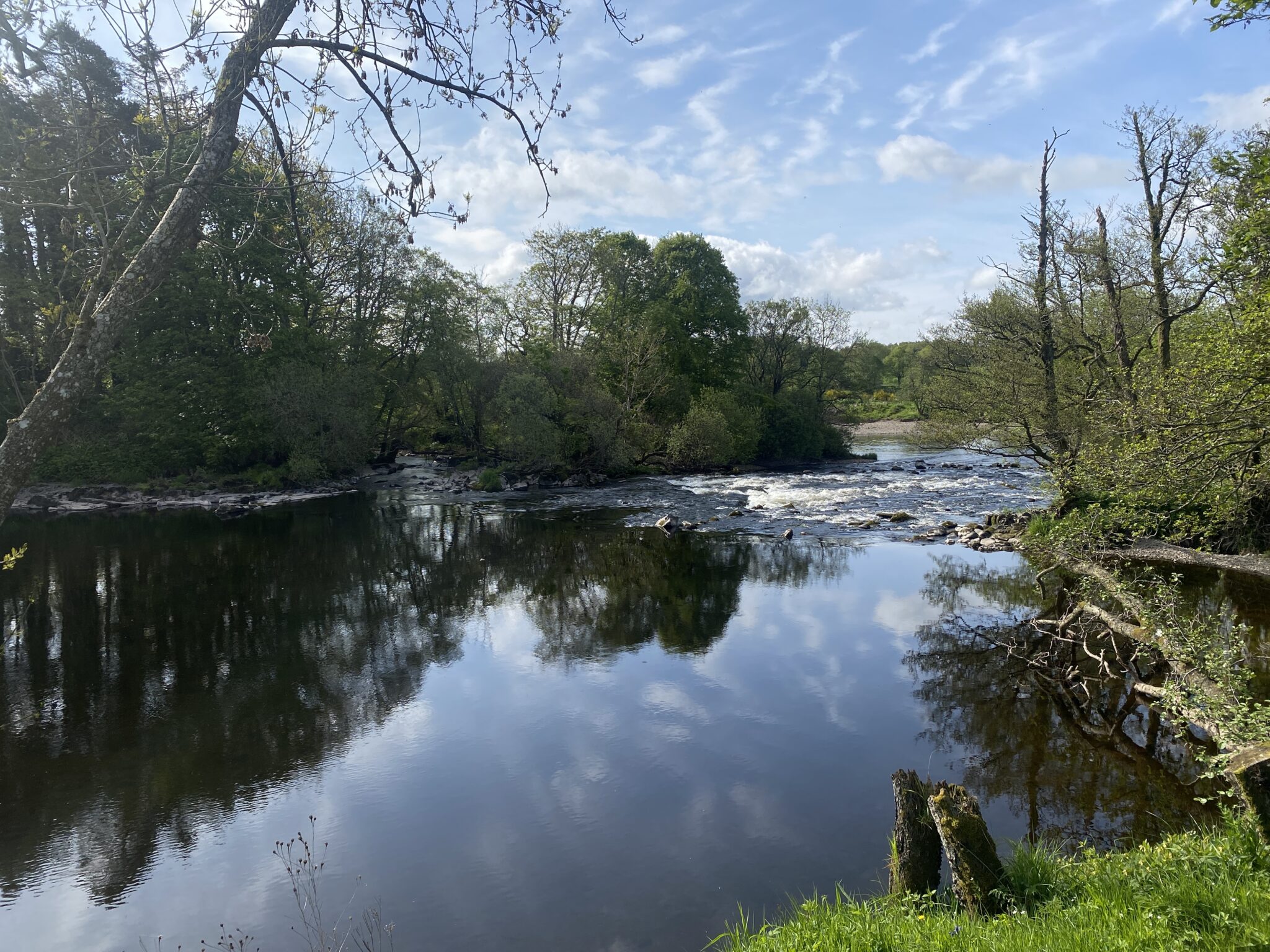 The annual Geo-business conference rolled around again this May and as always, the Storm Geomatics team made a strong appearance. It is a fantastic chance to see what the future of the geospatial profession has in store and mix with their professional peers.
This year there was a particular focus on determining which LiDAR brand would be the most suitable for Storm's newly planned remotely piloted aircraft system (RPAS) operations. Although a decision is yet to be revealed, Storm's RPAS team Michael Johnston and Will Shanks gained some good insights into the equipment and software which will be needed for this exciting new service at Storm.
The use of AI in the geospatial industry has sky-rocketed in the past few years and this year's Geo-business showcased that in full effect. Storm intends to incorporate this in their service's by using software which automatically processes and then categorises point cloud data. This will be useful for both LiDAR and bathymetric surveys, helping to deliver better data to our clients more efficiently.
Polly Hopkins also attended GeoBusiness in her new role as Survey Association Council Member, this gave her the opportunity to chat with fellow member companies and learn how they benefit from being a member of the organisation.
In early May 2023, Surveyor Sam and Trainee Surveyor May embarked on a river channel survey in Wath Upon Dearne, Rotherham. This survey was commissioned by the consultancy firm Stantec, on behalf of Yorkshire Water, with the objective to collect data for a hydraulic model that would aid the flood risk assessment study of Wath Sewage Treatment Works, South Yorkshire.
The survey presented various challenges as most of the cross sections were situated in industrial areas with significant silt accumulation. Additionally, a dried-up and boggy pond near the river posed a hurdle for surveying certain cross sections. However, the survey took place during dry weather conditions, mitigating the impact of the silt and pond, rendering a float tube unnecessary. For any cross sections that proved difficult to access, Storm's surveyors surveyed the closest possible chainage to gather as much relevant data as possible. Thanks to their dedicated efforts, the project was completed within the allocated time frame, enabling prompt initiation of office processing to support the subsequent stages of the flood risk assessment study.
Meanwhile in Scotland Storm's RiverEye team where on the hunt for beavers again. A team of three ventured to Scotland as part of ongoing research into locating and risk assessing beaver burrows. Using the SL40 and our compact survey vessel Storm Geoswath there wasn't anywhere that Storm couldn't survey, and the team did find evidence of beaver activity along the riverbanks.
Version 1.5.6 of GeoRiver® successfully launched in late May, enhancing the benefits to its user community. Anthony Pritchard successfully delivered a workshop detailing this version to the Tuflow conference on Thursday 25th May – "An effectual process to create and check Tuflow height/width tables." He is now welcoming new interest in the software. So please do get in touch with him to book a demonstration – it will save you days of processing time! Anthony.pritchard@storm-geomatics.com
Much excitement was building at Storm as the website launch gets closer. Do look in early June when it is live. A more insightful and intuitive site will showcase why Storm are the leading company for water and natural world surveying.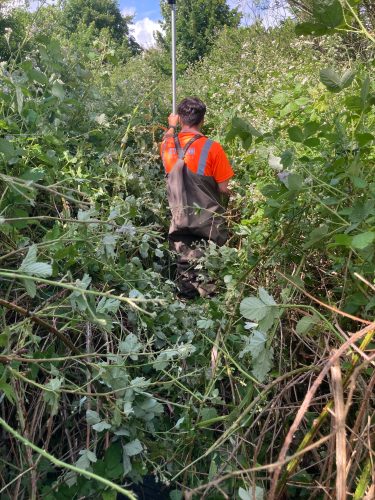 Mid-summer can be a challenging time for Storm's surveying teams as vegetation reaches it's peak.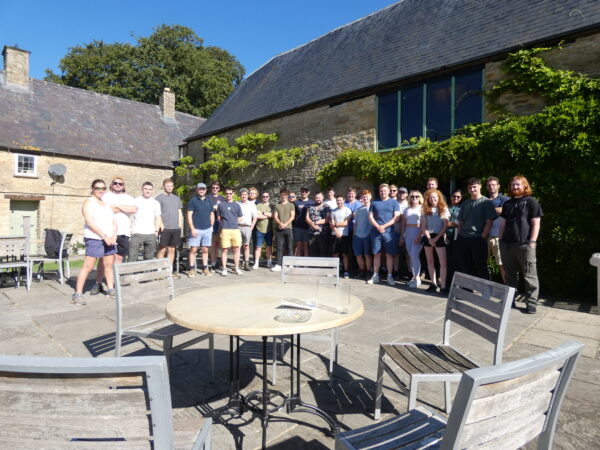 During this late summer period Storm Geomatics surveyors are across the UK on a variety of challenging projects. However, amid...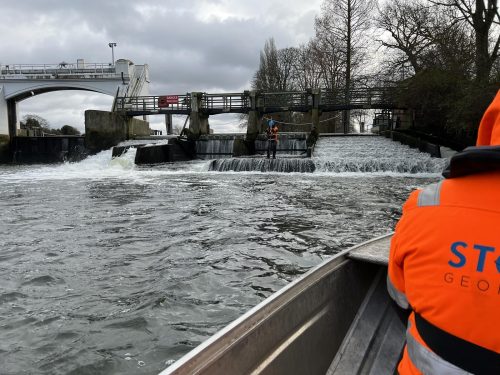 2022 began in earnest for Storm Geomatics deploying teams far and wide around the UK.