News & Resources
Night-time Surveying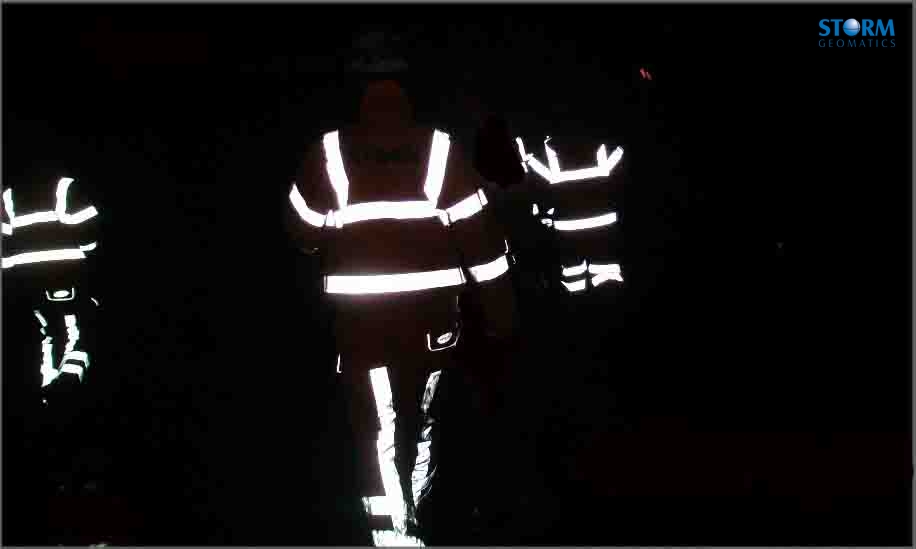 Four surveyors from Storm Geomatics Ltd spent the entire night surveying drainage systems and ballast levels on the railway line at either end of the Newport tunnel, South Wales. The track was under a possession from 01:30hrs till 07:00hrs one Sunday morning which allowed surveyors full access to the relevant drainage, which is failing to take heavy rain away from the line. Two teams were mobilised in order to capture all the site data in one session, saving the client time and money. Although the weather was dreadful at times the survey teams completed the work keeping the urgent project on schedule.
Storm Geomatics have teamed up with a local consulting engineer and produced what could be the first batch of many "Statement Of Flood Risk" (SOFR) reports. The reports are carried out on individual properties and investigate in detail the source of the flooding to the property, the resilience of the property to flood water, and provide recommendations that involve amendments to the building and its surroundings to alleviate flooding. There has been a big uptake in this service as individual property owners and businesses brace themselves for some big flood events in the future.
A survey team was up near Whitehaven in Cumbria a day before the recent British rainfall record was broken. The team was working on some dilapidated and remote sea defences which protect the coastal railway line. The survey enabled engineers to quickly and efficiently design reinforcements for the defences so the works could be started without delay. The surveyors made a quick getaway across Cumbria and onto a meeting in North Yorkshire before the record rainfall fell. The thoughts of staff at Storm Geomatics are with those affected by the floods and will continue their work in providing critical information to help alleviate these problems.
Further surveys were carried out in the Cotswolds for the Environment Agency on various flood alleviation schemes. The surveys were used to identify and calculate volumes on Flood Storage Areas (FSA). Storm Geomatics provided volume calculations on the different parcels of land to establish how much flood water could be held in an area behind a bund across the flood plain. This allows water to be controlled and held back at the peak flow of a flood, and then released slowly as the water levels fall, which can be the difference between properties flooding or not.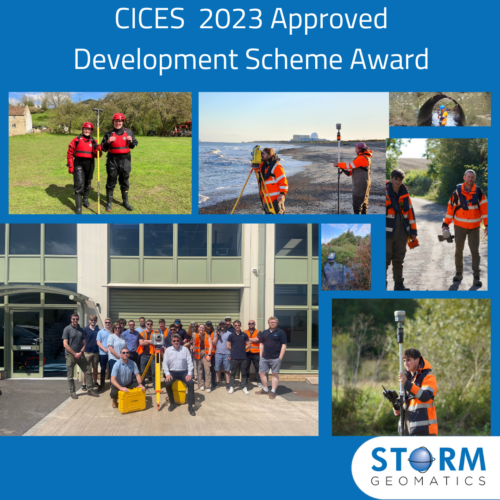 In late June Storm were delighted to receive notice from The Chartered Institute of Civil Engineering Surveyors that they...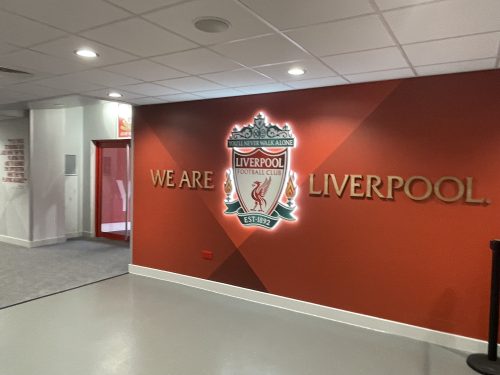 Surveyor James Mayers led a 4-man team to Yateley, Berkshire this month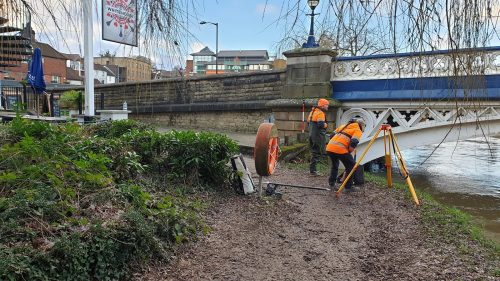 The R[&]D team working on the Civtech 7.1 Challenge "How can technology locate beaver burrows and assess their risk...