News & Resources
Network RTK Surveying in Great Britain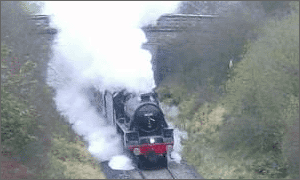 Company Director Anthony Pritchard attended a conference at Manchester United's Old Trafford Football Stadium. The conference revealed best practice guidelines for Network RTK Surveying in Great Britain. Research and testing was carried out by Newcastle University to prove the accuracies of this GPS technology which has been available and developing for nearly five years. The good news was that network RTK GPS when used by the approved methods, is giving consistent results that will fit the tolerances of many specifications. This will reduce survey fees as control stations can be established in seconds, rather than hours. Download the results using the TSA link on this website.
Surveyors have been busy in Heartbeat country. Flooding in a cutting on the Esk Valley Railway Line near Lealholm was the problem. Surveyors mobilised on the project and captured all relevant details regarding drainage and topography for engineers to provide solutions. Surveyors snapped a steam train chugging up through the cutting; I wonder if Greengrass was on board?
Back in the Cotswolds surveyors completed the survey of over three hundred property threshold levels in Moreton-in-Marsh. Also the fisheries department of the Environment Agency used Storm Geomatics to carry out a topographic survey of a weir and pools on the River Windrush. The survey will be used to regenerate the river in the area and hopefully attract more wildlife into its surroundings.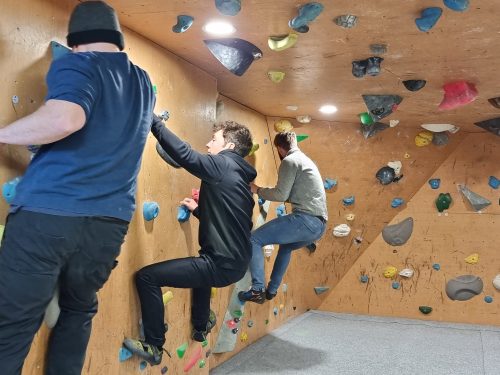 To celebrate a successful year surveying the natural environment Storm Geomatics[nbsp] enjoyed an away day at Far Peak Climbing...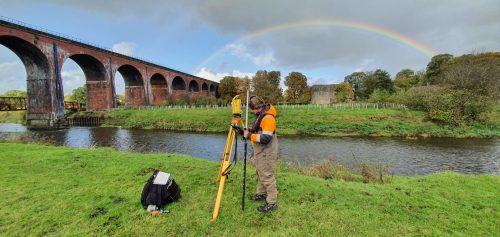 Whilst some of the major project's have been show cased on Storm's Linkedin page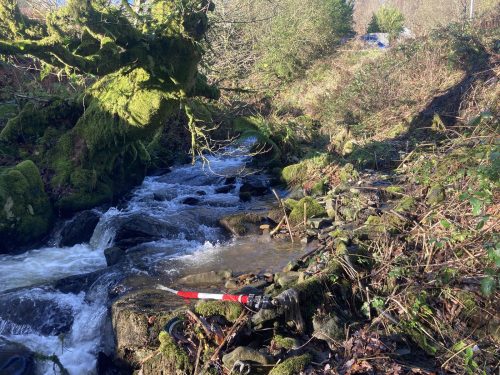 Storm's collaboration with JBA Consulting took the team to Scotland to run site trials for the CivTech Accelerator challenge.