News & Resources
Best Chance Of A Good River Model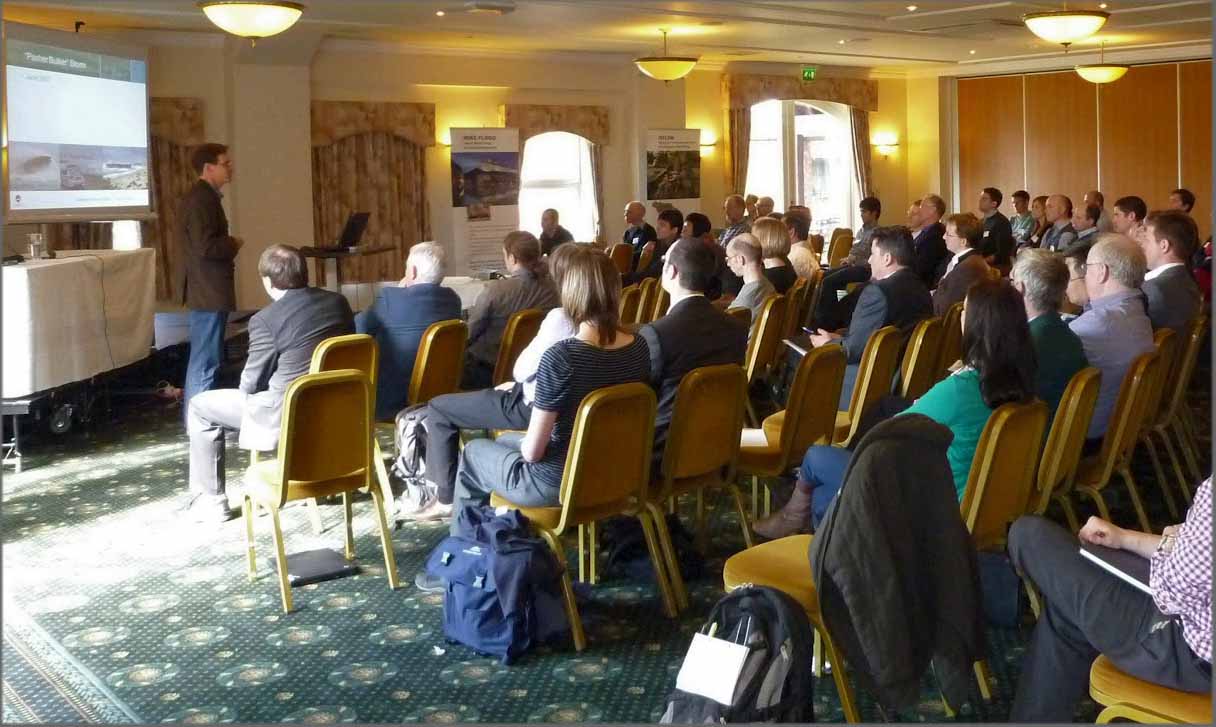 "Get the topography right and you will have the best chance of a good river model" Grantley Smith, University of Newcastle, New South Wales, Austrailia.These were the words that Grantley Smith spoke at the 2012 DHI UK User Group Meeting on 20th March. In the seminar, Grantley demonstrated that flood outlines and flows from river models can vary dramtically depending on the quality and density of survey data – especially around buildings. Storm Geomatics MD Mike Hopkins attended the event and was impressed with all the presentations and the organisation of the day. Thanks to Steve Flood of DHI UK for spending time with Mike and running through the MIKE11 data format which is part of Storm's river database software which is coming out soon. Watch this space!
Storm Geomatics surveyors have just completed a full 3D topographical survey of the largest weir on the River Thames at Teddington Lock. The whole weir and locks were surveyed for an asset management project that allows the owners to plan more effectively for the structures. The lock is famous for the Monty Python Fish Slapping Sketch which you can see on youtube by typing "fish slapping sketch"! Can someone explain?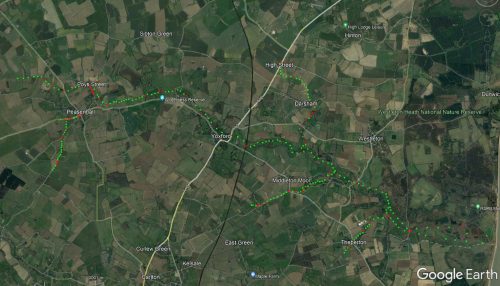 What role do land surveyors have to play in slowing down the climate crisis? A question Mike Hopkins, Managing...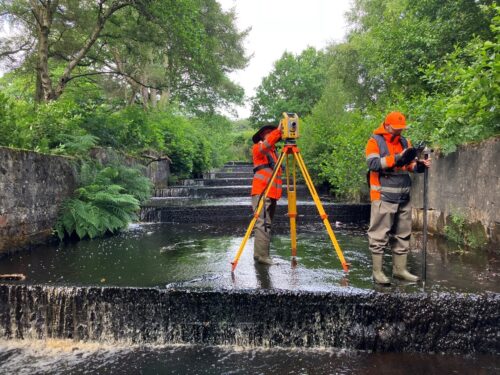 Coupled with intermittent sun and mild temperatures in July the increase in foliage proved challenging for Storm's surveying teams....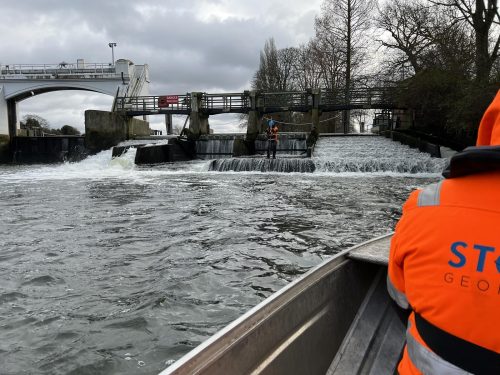 2022 began in earnest for Storm Geomatics deploying teams far and wide around the UK.