News & Resources
It Was a Hot One!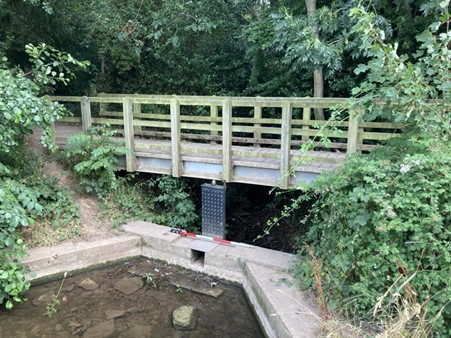 Traditionally August is a slower paced month for Storm's surveying teams as clients enjoy summer breaks. However, 2022 was not so! Storm have operated at full throttle to ensure project deadlines are met. Surveying in the dry and intense heat of this summer has brought its own challenges. Extra PPE sun protection was distributed, and more hydration breaks were taken to keep the surveyors going for the whole day. Storm was hindered by an outbreak of COVID in mid-August which called for an "all hands-on deck" approach. Huge thanks to every member of Storm Geomatics for pulling together to keep all projects on track and meeting their deadlines.
Survey Manager, Matt Maddalena and his team have undertaken some interesting projects during August. Matt is keen to keep his surveying knowledge up to date, so he headed up a team that undertook a cross section survey through Hereford city centre. The survey was required by Waterco Ltd to assist in a development of a hotel. Data collected on the reach (bank top levels and cross sections) will inform the flood risk in the area, hence minimising the impact on the construction to residents and infrastructure. The method was relatively typical for a Storm survey, with about 80 cross sections measured over a ~2.2km long section of river. Owing to the time of year, the channels were easily accessed with many being completely dry- the only obstacle to worry about were the brambles! Furthermore, the urban environment meant the Storm team often had to rely on their charm (and permission letters) to gain access to the cross-section sites, but the cups of tea from friendly landowners made up for it.
One of the most interesting sections was measuring the pond outside the hotel, which required a float tube and some heavy graft from Matt to break through the pondweed! Ultimately, the Trimble S5 total station and TSC7 controller, and a 2-person team from the Thornbury Office was able to carry out the work safely and efficiently in the time allocated.
Meanwhile, surveyor Jon Tanner with trainee Will Shanks undertook a river channel survey on the river Ryburn, Yorkshire. The survey was instructed by a consultancy (Stantec) who were working on behalf of Yorkshire Water. The data collected was to inform flood risk and support a flood risk assessment study at Ripponden Sewage Treatment Works. The survey was another typical survey for Storm, deploying a two-man team from the south-west office with their trusty Trimble S5 total station, R12i receiver and TSC7 controller. Cross sections were surveyed every 50m with more sections required to accurately represent the flow of water around the meanders as requested by the consultants.
Thanks to the dry weather the project was able to be completed without the need for a float tube or boat. Judging by the height of the channel walls and steepness of the surrounding topography this may have been a vastly different story in the winter! Despite the challenges presented by the site, the survey works were completed within the timeframe allocated and office processing could begin on schedule.
More imperative safety training took place during August with thanks to Bristol Maritime for the Level 2 RYA Power Boat course. Storm now has three more competent and safe power boat drivers, Jake, James, and Fin.
[nbsp]Two promotions of Peter Staley and James Mayers to Junior Surveyor were celebrated during August. They now start to lead small projects of their own as they gain more experience and seek to become surveyors within the coming months. Well done to you both on your commitment to building a solid career.
Have you been following Storm's progress on the River Stour survey? Follow Mike Hopkins' very interesting Vlog to learn how Storm Geomatics safely undertake a challenging survey in[nbsp]Storm Geomatics YouTube Channel.[nbsp]
All the wet and wild adventures from Storm can be viewed via our LinkedIn page @Storm Geomatics Limited and our other social media channels – Twitter @stormgeomatics Instagram @stormgeomatics1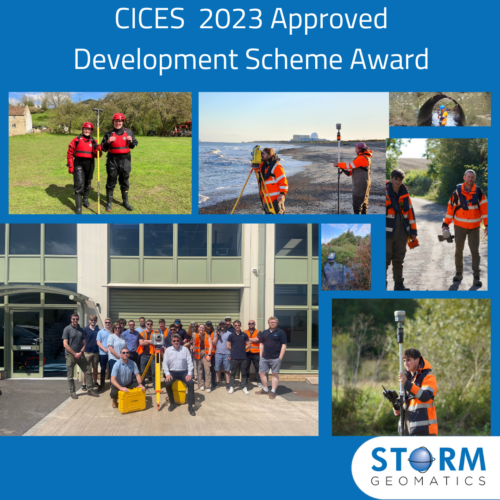 In late June Storm were delighted to receive notice from The Chartered Institute of Civil Engineering Surveyors that they...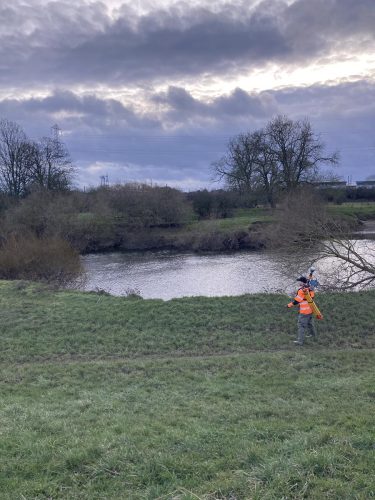 Storm surveyors welcomed February's unseasonal weather being the driest in England for 30 years.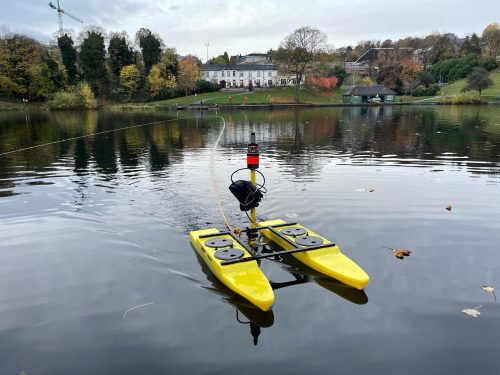 Storm have continued with a full order book throughout November with new survey methods being tested at their training...