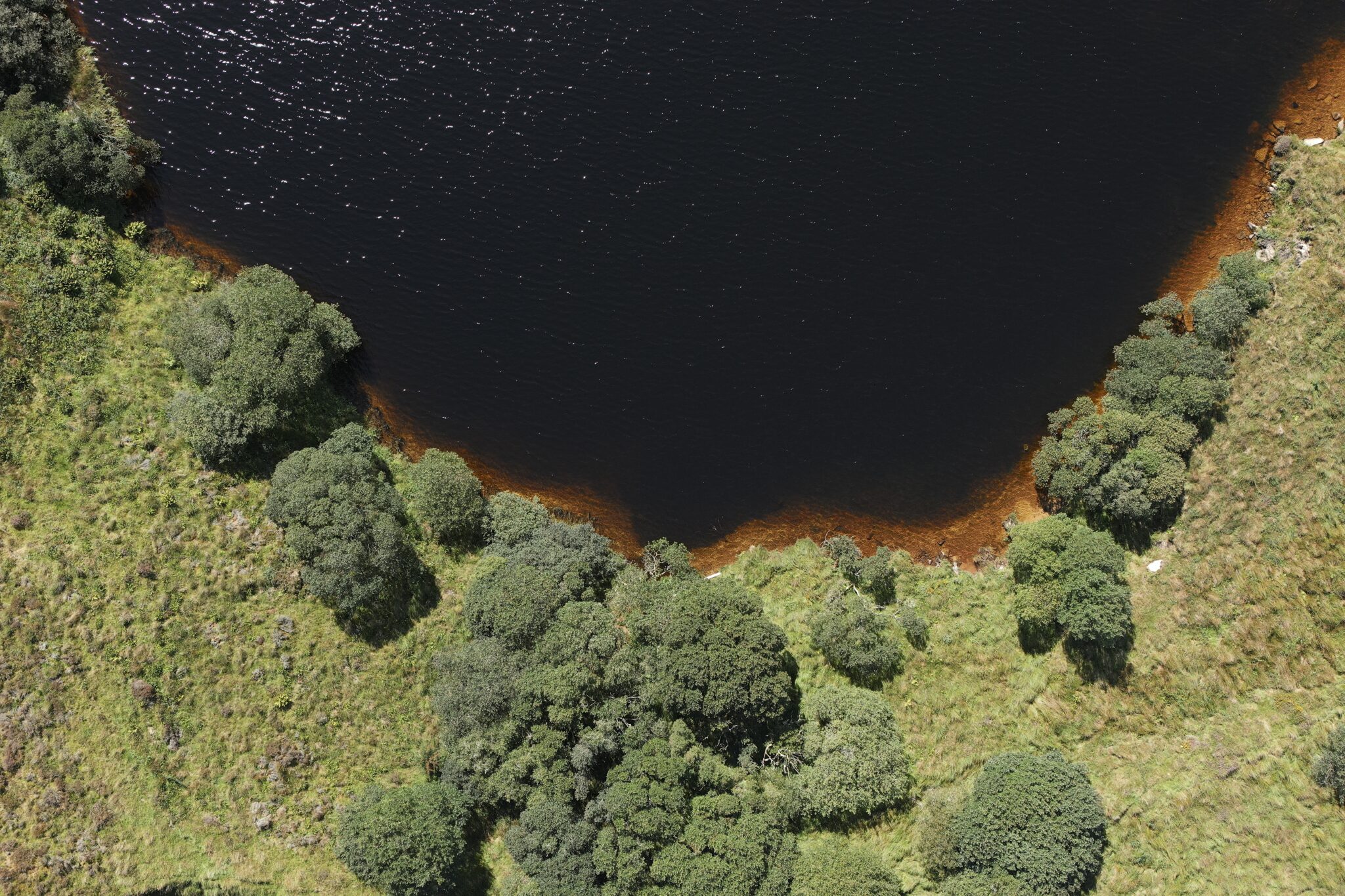 Case Studies
Tough Terrain No Match For Storm
The Background
Client

Stantec on behalf of local land owner
The Warleggan River underwent historic channel alterations to divert water from a clay mine located at Hawks Tor, Bodmin, North Cornwall. After the mine closed the engineered channel was left un-maintained and soon a large breach diverted the channel back into the derelict mine leaving the Warleggan dry and the mine flooded. Our client recently acquired the now reservoir and wishes to reconnect the engineered channel to increase habitat and improve fish passage in the Warleggan River.
The Warleggan plays a crucial role in the local ecosystem, so understanding the current condition of this river is vital. This informs the planned interventions which are aimed at reinstating the original engineered channel and to protect and enhance biodiversity on the site. To assess the baseline condition of the river, a comprehensive study was undertaken in the form of a river condition assessment (RCA). The assessment involved the utilisation of a scoring system that considered various factors such as vegetation coverage and channel morphology. By establishing a baseline condition score we can gain valuable insights into the health of the river ecosystem and identify areas which would benefit from positive interventions.
Conducting the RCA assessment in the rugged terrain surrounding the Warleggan River posed significant challenges, and by deploying first responder and water safety trained surveyors this was overcome. Storm's surveyors possess the necessary expertise to navigate and access dangerous locations in a safe manner, their skills and knowledge enabled them to overcome the constraints imposed by the challenging terrain, allowing for a comprehensive and accurate river condition assessment.
The baseline condition score obtained from this assessment is of paramount importance to informing future interventions aimed at re-establishing the engineered channel of the Warleggan River and increasing biodiversity on the site. By identifying areas of concern and degradation, targeted strategies can be implemented to rehabilitate the channel and promote a thriving ecosystem.
This RCA forms one component of a fully integrated surveying approach by Storm Geomatics. The RCA will be used alongside  full topographical and LIDAR surveys to inform our client of the best course of action to restore Warleggan River.
Storm have the expertise to use the survey data within software to create full 3D designs of the river channel with cut/fill calculations and hydraulic models. Thus efficiently handling the data into a more advanced stage ready for our clients to run models with higher interigty. Saving them vital time.
"The baseline condition score obtained from this assessment is of paramount importance in informing future interventions at Warleggan Leat."