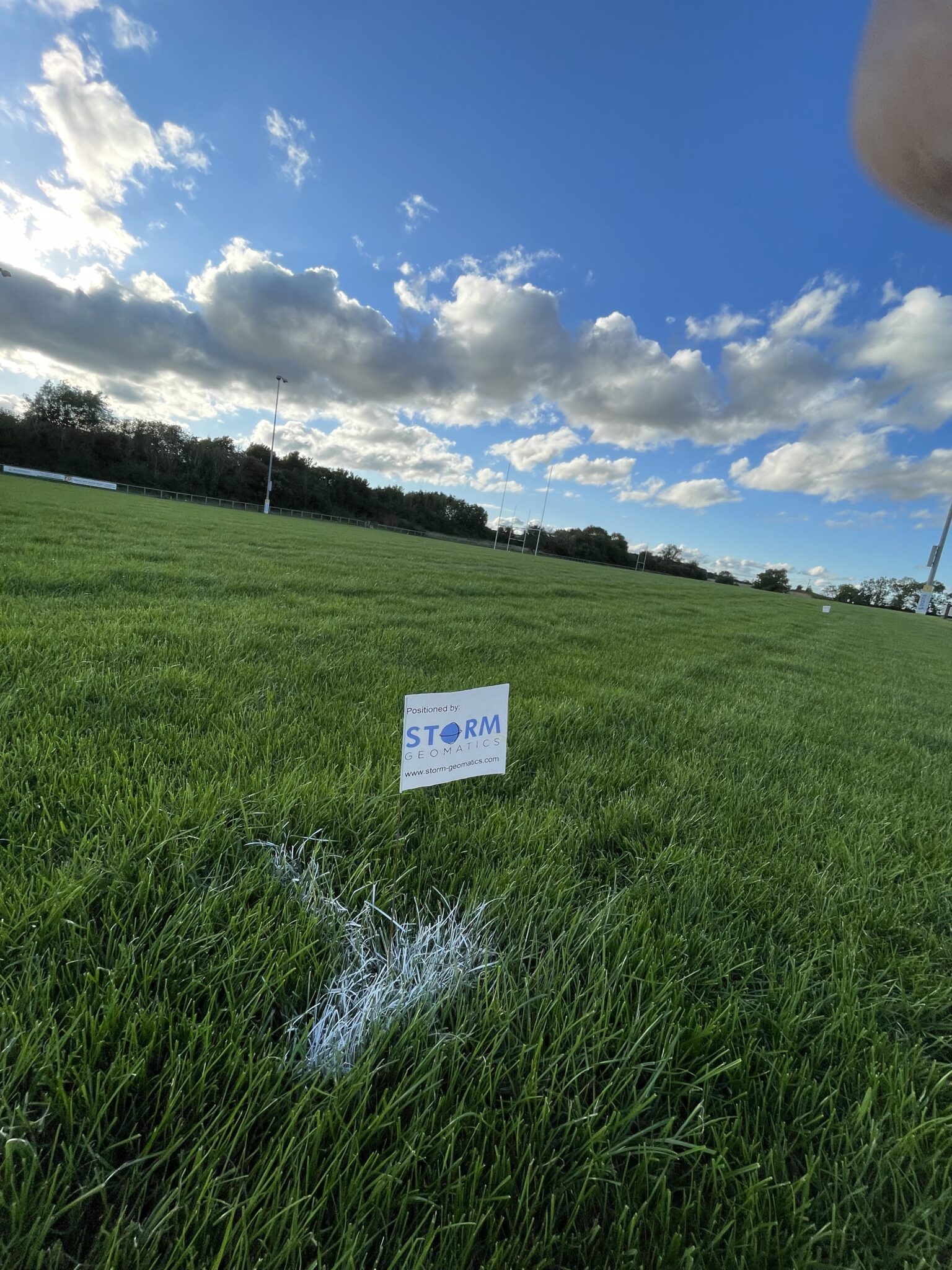 Case Studies
An Interesting Application of Geospatial Technology in Sport
The Background
Client

Shipston on Stour Rugby Club
We recently applied our technology  and skills to support  local rugby club Shipston on Stour who are near neighbours of our head office.
In the world of sports, precision and accuracy are crucial elements that can make the difference between victory and defeat. The sport of rugby, with its complex field dimensions and rules, is no exception. Setting out a rugby pitch with utmost precision is a task that requires careful planning and measurement.
In recent years, geospatial technology has emerged as a game-changer in this field, enabling enthusiasts to set out rugby pitches with unprecedented accuracy and efficiency. Storm Geomatics were well equipped to help Shipston Rugby Club start it's new season.
The process began with installing the pitch dimensions onto a Trimble controller attached to a GPS. By using this device to provide real-time guidance, it showed the live location relative to the target coordinates so we could navigate each designated point to place a flag on the pitch within a high detail of accuracy. After placing each flag, the GPS device was used to verify the accuracy of its placement. The device confirmed that they were placed within a very close proximity to the intended coordinates. Once all of these flags were placed across both pitches at the club and quality checked, it ensures that when the lines are placed they will be straight and match ready.
These markings help players, referees, and spectators understand the boundaries and positions on the rugby pitch, facilitating fair play and the enforcement of rules.
"This technology not only enhances the quality of the game but also highlights the potential for innovation at the intersection of sports and geospatial science."