News & Resources
River Condition Assessments for Survey Projects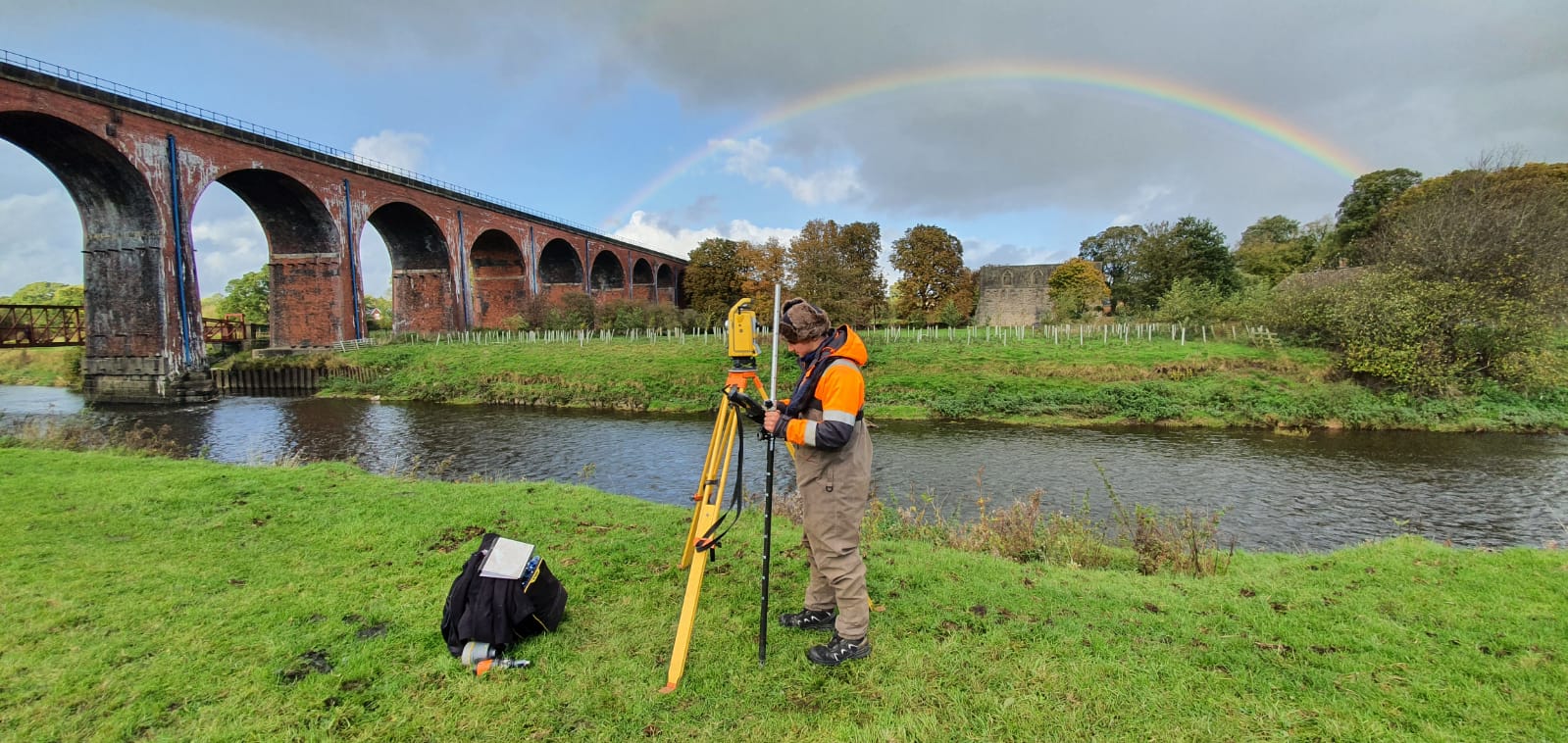 Whilst some of the major project's have been show cased on Storm's LinkedIn (https://www.linkedin.com/company/storm-geomatics-limited/mycompany/?viewAsMember=true) page other teams have ventured across England and Wales on a variety of water based survey projects during October.
A team of surveyors were deployed to Lancashire to carry out a 25 cross section and full topographic survey under and around three Network Rail Bridges. The aim of the survey was to assess for scouring around the main supports of the bridges. Recent rainfall brought challenging conditions which tested the experience of lead surveyor Jon Teall and his team. Jon is Storm's most experienced senior surveyor with 15 years' experience of working on projects such as this one. Jon liaised with the client to ensure other subcontractors carrying out coring work were able to continue with the project. Storm's client commented "On a separate note we are very impressed with the way your surveyors have been both flexible and committed to work on site over the past 2 weeks. Many thanks for this". Thanks to Jon and Josh Humphriss for their commitment to this project.
Thank you to the surveyors who registered for the GeoRiver® webinar – Work Smarter not Harder. Those who attended live or watched the recording commented on how GeoRiver®'s cloud hosted flexibility appealed to their needs when processing river survey data. One new client told Storm how he was particularly impressed with the uncluttered user interface, automatic naming of photos and simple editing tools. Anyone wanting a recording of the webinar please contact Anthony – anthony.pritchard@storm-geomatics.com[nbsp] or book a 45 minute discovery call with Anthony [nbsp][nbsp]http://www.storm-georiver.com/want-to-know-more/
The Georiver® development team is excited to announce, GeoRiver® version 1.5.4 will be released on 26th November 2021.
This new version brings the ability to seamlessly merge data sets, whether replacing cross sections on the same reach, importing new cross sections to an existing reach or importing complete reaches to a single final model. This merge function imports all the original and amended data along with choices of what to do with photos, all of which is reported within the merge history log. Edits and additional options have been made available within the photo export as a result of the merge function. The merge function provides the opportunity for users to work on different parts of the same reach in two separate models before bringing the data into a single model. Users will now be able to accelerate the delivery of data out of GeoRiver® by deploying more than one GeoRiver® user on the same project.[nbsp]Several small fixes and additions also compliment this version.
Mike Hopkins and Jack Crompton are progressing well with the River Condition Assessment course as they near completion and look to roll the service out to all Storm's clients very soon. If a River Condition Assessment is required for your project please take a look at the dedicated section on Storm's website. https://www.storm-geomatics.com/river-condition-assessment-83.html. Or contact Mike via email mike.hopkins@storm-geomatics.com to chat through your requirements.
Don't forget – All the wet and wild adventures from Storm can be viewed via our LinkedIn page @Storm Geomatics Limited and our other social media channels.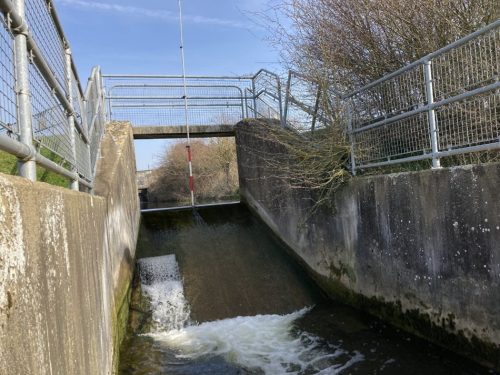 The advancement of spring and the sunnier, longer days is always a welcome period of the year for the...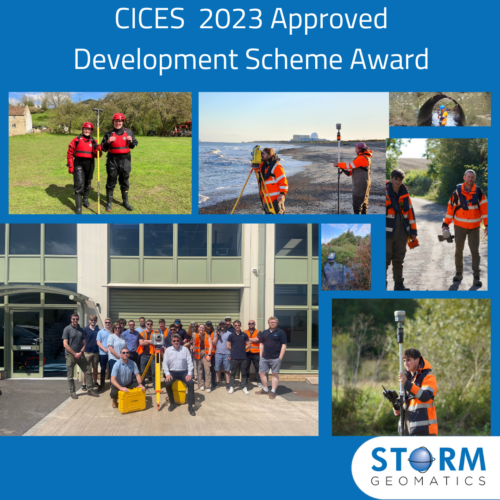 In late June Storm were delighted to receive notice from The Chartered Institute of Civil Engineering Surveyors that they...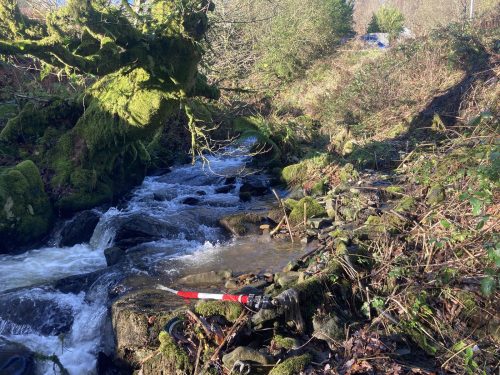 Storm's collaboration with JBA Consulting took the team to Scotland to run site trials for the CivTech Accelerator challenge.