News & Resources
Grand Designs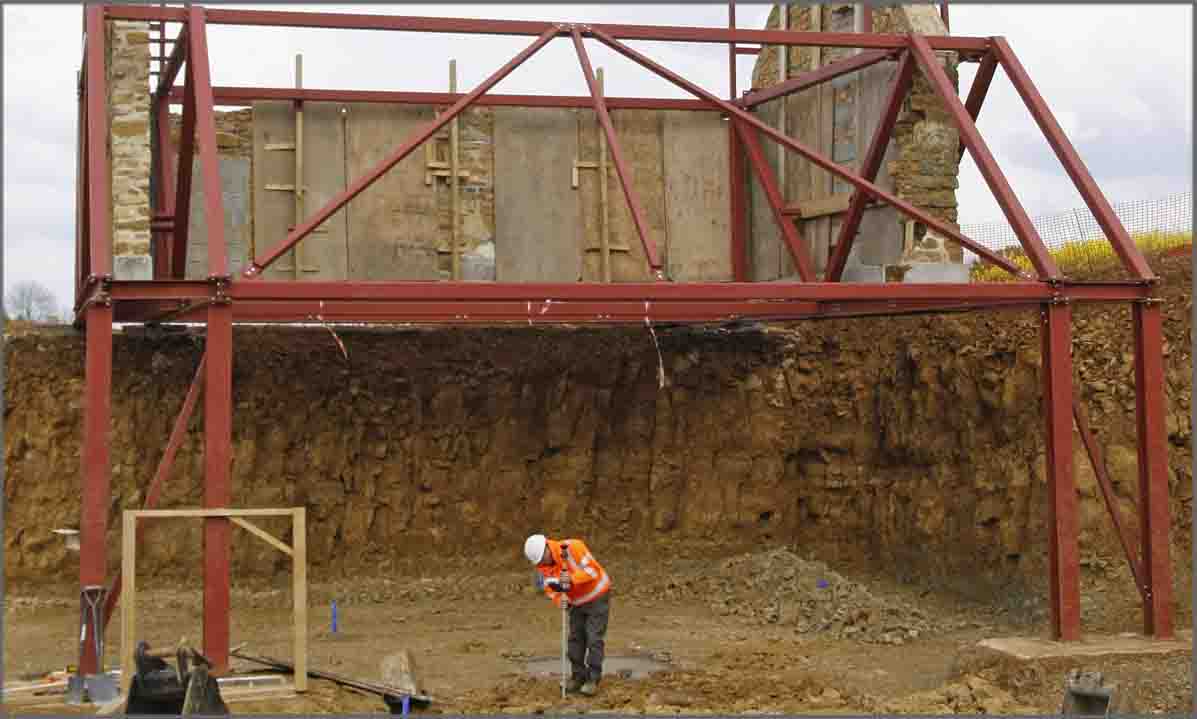 Storm Geomatics were appointed the setting-out engineers for a high profile residential building. The building is to be featured on the Grand Designs television program and is believed to be one of only 10 buildings within the UK to be granted special PPS7 planning permission as a design that is "truly outstanding and ground breaking" according to paragraph 11 of the above policy. The existing barn on the site has been stabilised and the new house is being built underneath it, making it "invisible" to the surrounding countryside, with an open fully-glazed southerly aspect maximising solar gains. Given these credentials the design will result in the first certified PassivHaus zero-carbon eco-house in the UK. Storm Geomatics have the responsibility to set out the column bases, drainage and lower slab. Surveyors are also monitoring any movement in the steelwork that supports the existing barn.
Surveyors carried out the survey of watercourses in Moreton-in-Marsh, Gloucestershire – the nearest loacation to their centrally located office yet! Cotswold District Council has targeted six areas within their control to have feasibility studies carried out for flood alleviation schemes. Surveyors have been concentrating on a ditch which runs around the town, some road drainage ditches and the River Evenlode to the north of the town. The survey information will help the hydraulic engineers to calculate existing watercourse capacities and identify potential areas for improvements.
Surveyors also carried out thirty-eight bridge elevations for Network Rail. The bridges were located throughout the UK and were all railway crossings over watercourses. The drawings will be used to assess the level of scour at the bridge piers and abutments.