Our Services
Hydrographic surveys
Storm Geomatics is a leading UK Hydrographic Survey Company, specialising in 'Inland Hydrographic Surveys'. Inland Hydrographic Surveying is the branch of hydrographic surveying that focuses on mapping and measuring the physical features of rivers, canals, lakes, and other inland bodies of water. This kind of data is often used for water related engineering and consultancy such as construction, flood risk assessments, flood modelling and infrastructure monitoring. This is often conducted using sonar to produce point clouds and 3D models, this is advantageous as it provides high quality data that can be interpreted and manipulated by all kinds of professionals for many different purposes. In comparison to traditional land surveying techniques, sonar can provide accurate survey data in deep water reasonably quickly. Examples of how it can be used include: Infrastructure design, sediment transport studies, dredging assessment, water resource management, river depth analysis, environmental monitoring solutions, navigation safety insights.
Below is an image of the compact survey vessel the Geo-Swath that Storm Geomatics operate. This vessel uses interferometric sonar which has the advantage of a wide swath width which reaches to the waterline on both sides of the vessel, capturing the all-important margins of the river.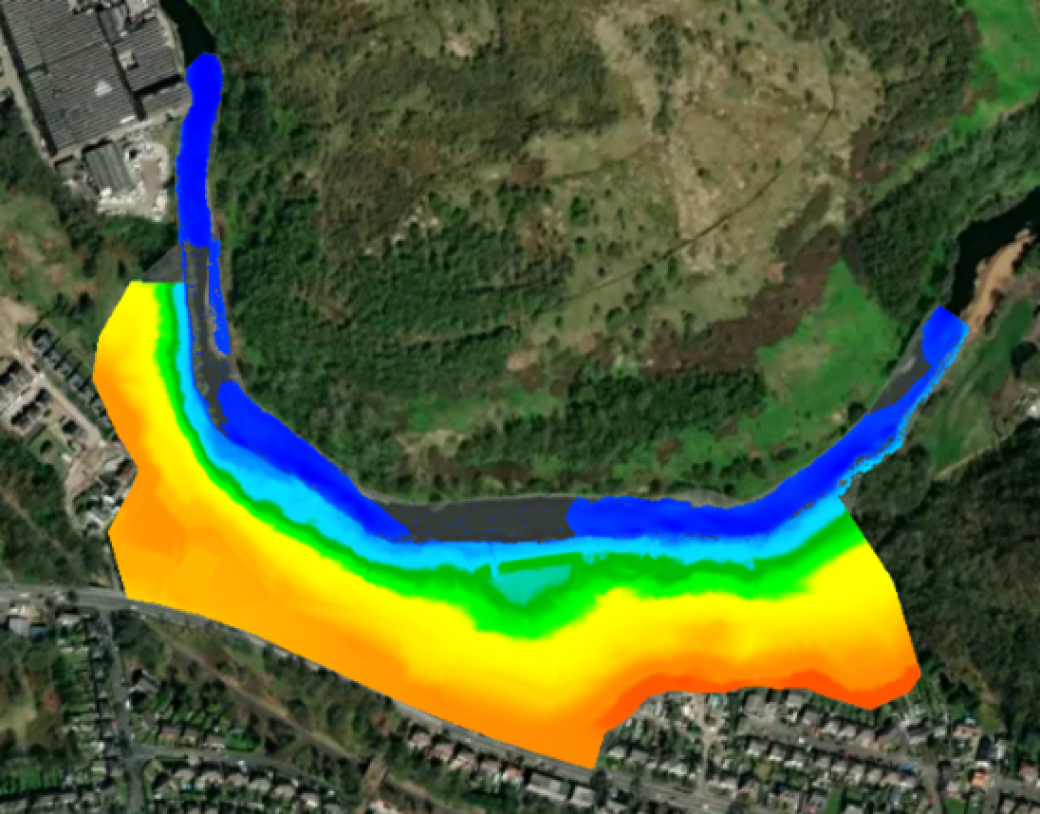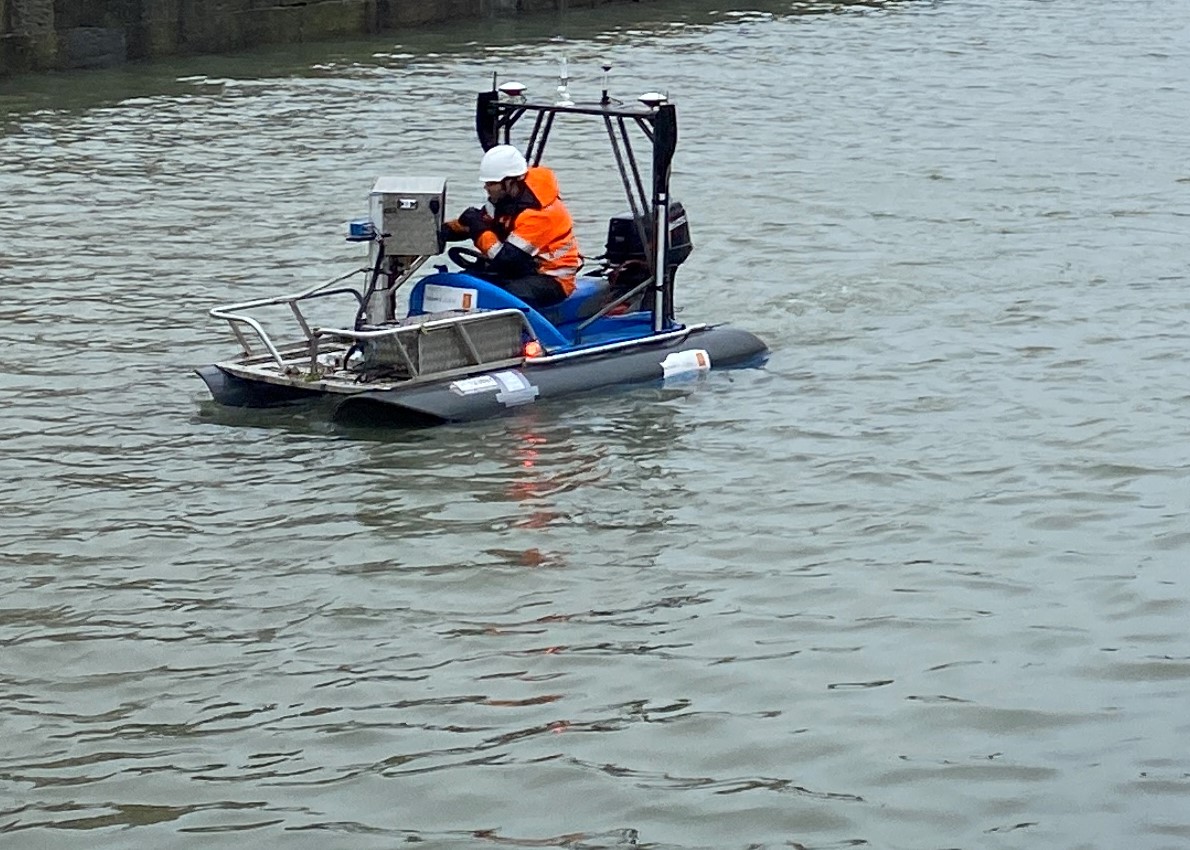 Find Out More
Do you have a Hydrographic surveys project we can help with?
Call 01608 664910 or