News & Resources
Yearly Survey Planner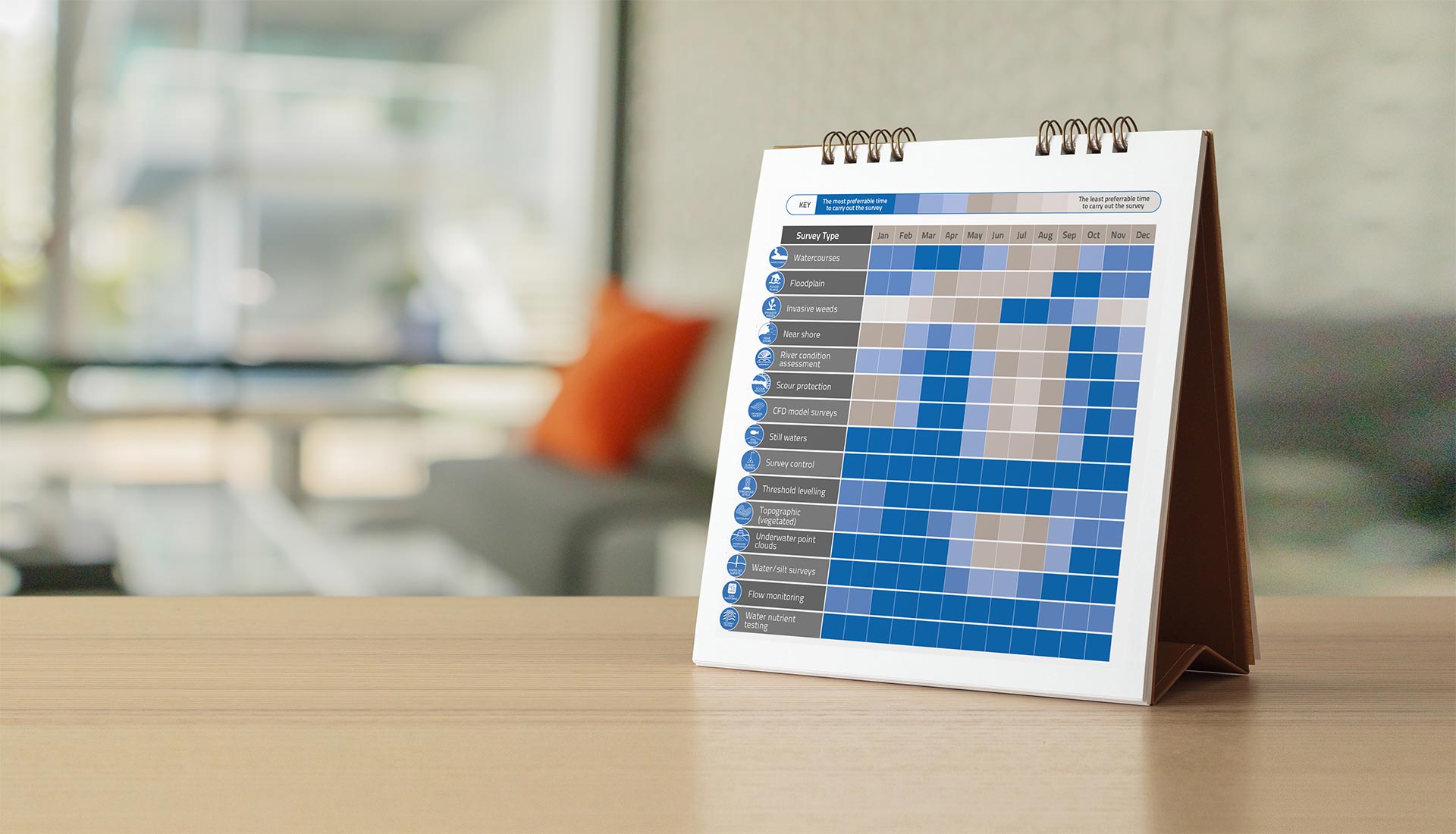 This calendar offers a guide to the optimum time of year to gain maximum results from a river or watercourse survey. It is advisable to check this calendar at the planning stage of your project to ensure you get the best value for money. The full version of the planner can be downloaded by providing your name and email below.
All types of survey can be conducted throughout the year but there are certain months best avoided for certain types of survey. For example; conducting a topographic survey in the height of summer may cause delays due to excess vegetation and access issues. We advise avoiding the months of July, August and September for this reason.
The good news is anyone requiring water nutrient testing of a river can be certain this survey is possible at any time of the year with no hinderance from external factors.
If you would like to procure our services for a survey please contact Toby Moyse via email toby.moyse@storm-geomatics.com or via Linkedin, who will be very happy to assist you.
Download this Resource
Complete the form below to download: