News & Resources
Scour Protection Survey
Between the chocolate of Easter and the champagne of The Royal Wedding the surveyors at Storm had a change of scenery – a scour protection survey on a railway bridge at Pevensey, East Sussex. Surveyors filled the three day gap in festivities with a full topographic survey of the area beneath and around the structure and also a Hec-RAS model extending 1km downstream. The data is to be used to design benching on the bridge abutments and address wing wall issues. The survey was carried out at short notice and the data processed fast to allow the engineer to keep his side of the project on track.
Surveyors found a paradise of a watercourse to survey in Sherburn in Elmet, North Yorkshire. The drain pictured on the right was being surveyed for a flood risk assessment, where most rivers and streams tend to be entwined in brambles and trees which make access to survey very difficult, this drain was trouble free. If only all watercourses could be so well manicured!
There has been an increase in the number of small flood risk assessments that Storm Geomatics have been getting involved in, which indicates that planning authorities are becoming more vigilant on developments in the flood plain. The Storm Geomatics team have a good relationship with Environment Agency staff who realise that costs for flood risk assessments need to be kept proportional to the scale of the development. This is good news because it means whatever your development plans are, the cost of an essential flood risk assessment should be feasible no matter how big or small your project is.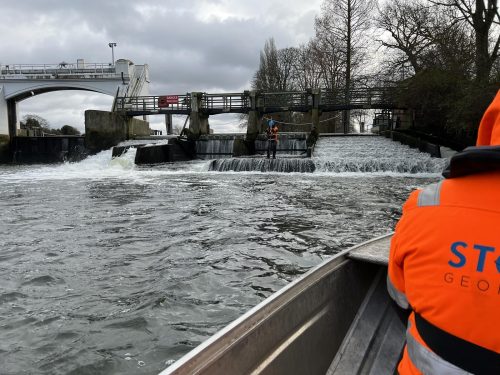 2022 began in earnest for Storm Geomatics deploying teams far and wide around the UK.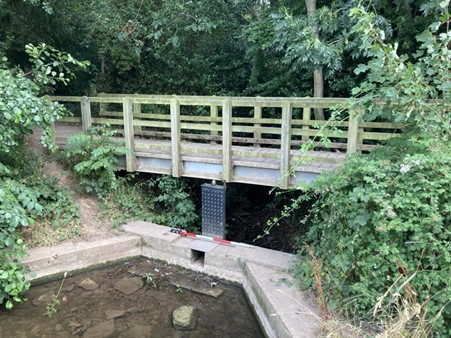 Traditionally August is a slower paced month for Storm's surveying teams as clients enjoy summer breaks. However, 2022 was...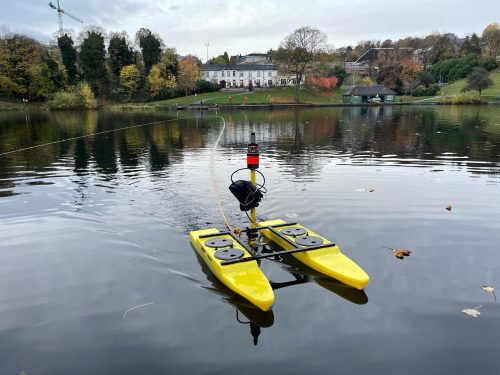 Storm have continued with a full order book throughout November with new survey methods being tested at their training...